Accommodation, Villages club in Western Loire
Villages and vacation centers

Villages and vacation centres, it is the alliance of quality hostings in a multiplicity of the services. You will have access to numerous activities, sports, games, the whole in a festive atmosphere, you will have no time to annoy you. Everything is organized, of what to simplify your holidays! It is the formula completed for all the family.
Register your touristic spot in Western Loire it's free (in French)
Les Gîtes de la Barbotine
1 route de Saint Christophe la Couperie
49270 Le Fuilet (Maine-et-Loire) Bonnamy Sylvie
162, avenue Valentin
85160 Saint-Jean-de-Monts (Vendée)
Phone : 02 28 11 66 11
- Fax : 02 28 11 69 91
Dans un parc boisé de 3600m2, 55 maisons mitoyennes de 2 à 4 pièces,piscine chauffée, tennis,volley-ball, football, Jeux, Bar, service hôtelier, animations en haute saison. Locations week-end, ...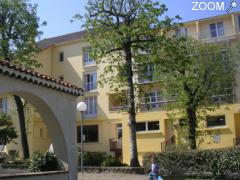 Fleur de Thé
8 avenue Sellier
44380 Pornichet (Loire Atlantique)
Phone : 02 40 15 38 00
- Fax : 02 40 15 38 52
A 500mètres de la plage et du centre ville, votre résidence vous accueille dans le calme et le charme des quartiers résidentiels de Pornichet.
50 chambres (dont 6 chambres individuelles) ...
Register your touristic spot in Western Loire it's free (in French)