Heritage, visit, Castle, Fort in Western Loire
Castles and Monuments

Castles are historic heights-places, they allow to dive back into the universe of the Lords who lived there. Some of these monuments, as fortresses, symbol of power and power, are often marked by the wars of the Middle Ages. Others, as the castles of sailing are much more stylized and testify of the refinement of the Renaissance.
Register your touristic spot in Western Loire it's free (in French)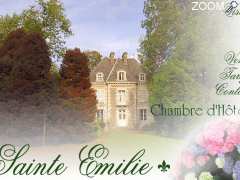 minot
Chateau sainte emilie
44290 Conquereuil (Loire Atlantique)
Chateau Sainte-Emilie is located between Nantes and Rennes, the country with 3 Rivers near-Guémené Penfao in Loire-Atlantique. It is a haven of peace in the countryside in the middle of a romantic ...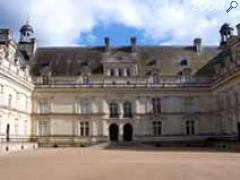 Sabrina echappe
Domaine de Serrant
49170 Béhuard (Maine-et-Loire)
Phone : 02 41 39 13 01
- Fax : 02 41 39 18 22
Serrant is a french castle, undoubtedly the most well furnished along the Loire valley: discover the amazing collection of tapestries, furnitures, work of art and the 12000 books library.Here also a ...
Christian Boulmant Nomballais
Château de La Montchevalleraie, 49500 Aviré
49500 Aviré (Maine-et-Loire)
Register your touristic spot in Western Loire it's free (in French)